The Tweed Run, 'a metropolitan bicycle ride with a bit of style'. April 9th 2011, London, Paternoster Square.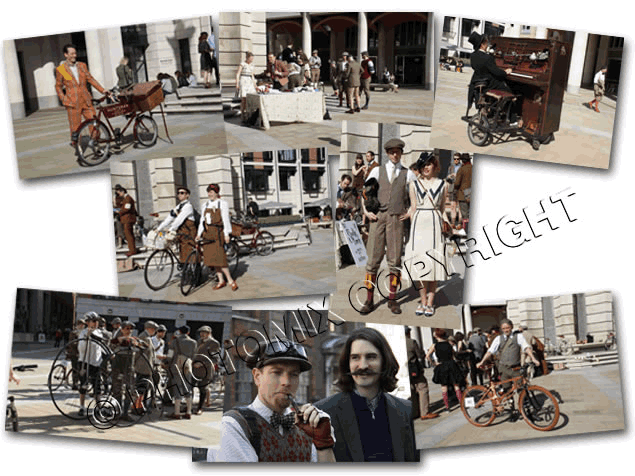 The photomontage above was created after we had a photo session in Paternoster square near St. Paul's Catherdral, where this annual event gathered for registration, before the bicycle ride leaves to visit other sites in London. Ewan McGregor was one participant, wearing suitable attire, he substituted his motocycle for a bicycle on this occasion!
It's a truly brilliant event to spectate with some vintage bicycles, and lots of people putting on the style wearing tweed and period clothes from bygone days! The original montage featured above outputs at 16"x12" as a high resolution print.