Remember a cherished family pet with a unique pet photo collage ...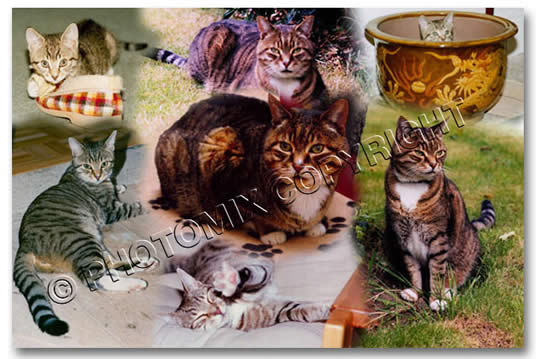 We can create a professionally produced montage from your own photographs of any animal, be it a cat, dog, horse, cage birds – from small mammals such as guineapigs or rabbits, to exotic pets such as snakes or pot bellied pigs.
Our animal and pet photomontages are typically made up of about six or seven images, with pics of the pet at different stages of his/her life skillfully merged and blended together to form a single montage that tells the story of his/her life with the family. Photos could be of the pet on his/her own, or could include family members. If she/he's a prizewinner the collage could also include show and performance photos as well as rosettes, cups and prizes.